The Naming of American Legion Post 233, Loganville, Georgia
 On November 21, 1948, a committee from the Loganville American Legion Post met and chose a name.  The actual words of the committee are:
"We your committee, after due care not to let the matter get into political influences and with respect to all the good people of this community, decided to name it as the losses came and honoring all the boys of the town, agreed to call the post BARRETT-DAVIS-WATSON POST for the ones who did not come back."
Signed,
 S. B. Stevens
B. W. Towler
A. L. Sellers
Guy Jennings Barrett, Jr.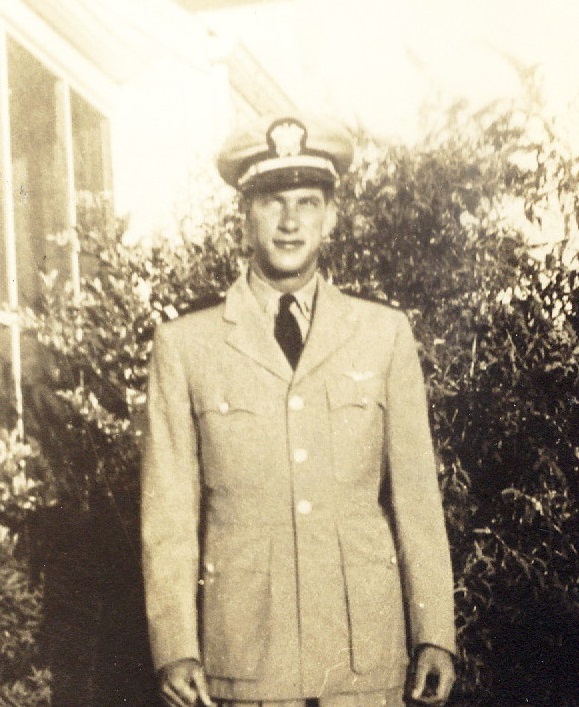 Guy Jennings Barrett, Jr. was born in Jersey, Georgia and later made his home in Loganville, Georgia.  He enlisted in the Naval Air Corps on August 20, 1942 and trained at Athens Preflight School and later at Olathe, Kansas.  Guy received his commission at Corpus Christi, Texas and joined Squadron VF-26 in Alameda, California.
Early in the morning of October 24, 1944, he was the fourth to take off to fly over Japan on target combat air patrol.  Guy was in the air a short time when witnesses saw him crash into the water, about 125 miles from Leyte Island.  A painstaking search was conducted but he could not be found.
Raymond Martin Davis, Jr.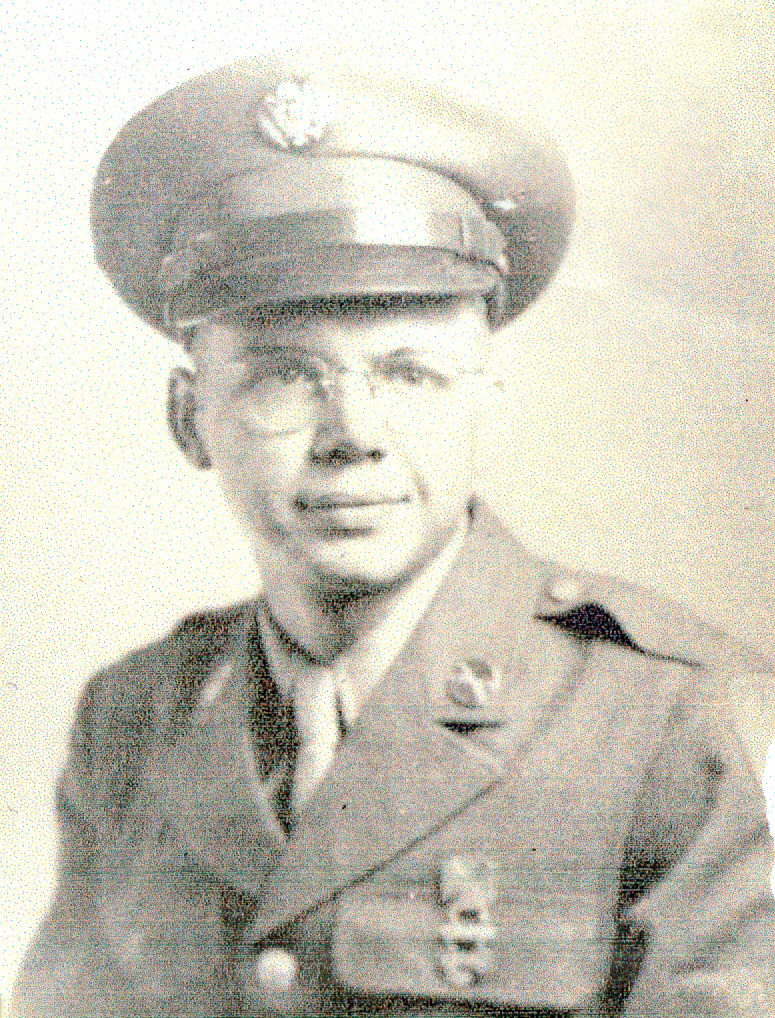 Raymond Martin Davis, Jr. was the son of Mr. and Mrs. Raymond Davis, Sr. and graduated from Loganville High School.  He enlisted in the United States Army on November 18, 1943.
Raymond completed basic training at Camp Shelby, Mississippi and embarked for Europe from Camp George B. Meade, Maryland.  He landed in southern Italy on July 1, 1944, where he remained for thirty days before going into battle.  Raymond was part of the invasion of Southern France with the 7th Infantry Division.  He was killed in combat on February 3, 1945 in Epinal, France.
William Leamon Watson
William Leamon Watson was born in Lawrenceville, Georgia and graduated from high school in Commerce, Georgia.  His family moved to Loganville when he enlisted in the United States Army on September 16, 1940.
Leamon trained at Fort Benning, Georgia and joined the 36th Armored Infantry Regiment.  As part of the Third Armored Division, he fought in five western European campaigns.  Leamon was one of two volunteers for a very dangerous mission, who, with General Maurice Rose, died in combat on March 31, 1945, near Paderborn, Germany.