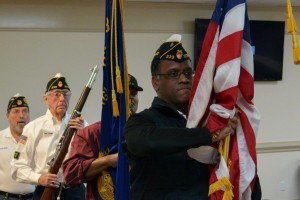 New and Noteworthy
IMPORTANT INFORMATION:
There will be a BBQ at the post for the 4th of July from 11:30 am – 2:00 pm. The cost is $5:00 per plate. Please make plans to come out and celebrate our Nation's birthday with us! The N2U band will be rocking the 4th with us that evening and we will have BBQ specials for $6.00 a plate available at the dance.
The American Legion will hold its regularly scheduled meeting on Tuesday, July 7th for the installation of officers, but the Auxiliary will not be meeting that night. No dinner will be served but the Patriot's Grill will be open.
Welcome Veterans and Friends of Veterans!
The American Legion in Loganville is open to EVERYONE!
Yes, that's right, the public is always welcome. The majority of the events held at the Legion do not require membership. If you are eligible to become a member but would still like to get an idea of who we are, please join us as our guest for any of our meetings. To determine eligibility please visit our eligibility page. Please note, you are eligible to become a member of the Auxiliary if you are a mother, wife, daughter, sister, grand-daughter, great-grand-daughter, or grandmother of members of The American Legion, and deceased veterans who served in the United States Armed Forces during the listed war eras. Sons of the American Legion members include males of all ages whose parents or grandparents served in the U.S. military and were eligible for American Legion membership.
Contact us today to attend one of our events, be our guest or sign up to become a member! We look forward to meeting you.
Recent Photos from the Post and our Members
Visit our Flickr feed to see more…

Congratulations to our distinguished members:
2014 Legionnaire of the Year:   Marcie Hood
2014 Rider of the Year:   Jim Dennis
2014 Auxiliary of the Year:   Bea Carmona