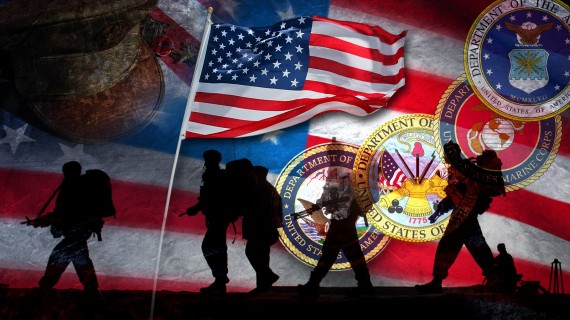 New and Noteworthy
Flag Disposal Ceremony
Our Color Guard will be performing a flag disposal ceremony after the post meeting on May 3. See the "Did You Know?" box on this page to get more information about the ceremony.
Loganville Legion Idol is ongoing!
Our karaoke competition finals for $250.00 will be held May 6th, 2016, if you are a terrific singer, or if you even just think you are, come out on a Friday night, each weekly winner will qualify for the final.
News from the Patriot's Grille
Your post has a real-live chef! We had the good fortune to bring a fellow veteran and chef in to help in the kitchen at the post. Richmond is making the food taste better, and the kitchen run smoother. He also loves a challenge, so if you have special requests just ask, you would be amazed what he can make from what we keep on hand.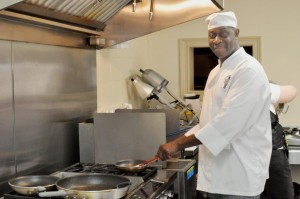 Our service officer has provided some updates on ID card services. See the Service Officer's Bulletin Page for details.
March Legion Meeting Minutes
The 3/1/16 Legion Meeting Minutes are here.
First Annual Golf Tournament Coming this spring!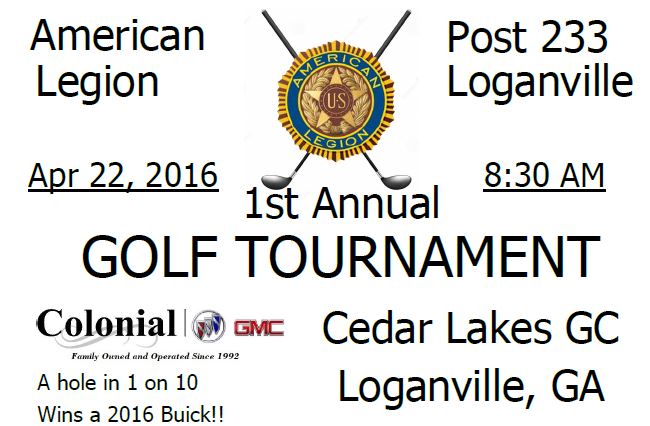 Click here for info!
Welcome Veterans and Friends of Veterans!
The American Legion in Loganville is open to EVERYONE!
Yes, that's right, the public is always welcome. The majority of the events held at the Legion do not require membership. If you are eligible to become a member but would still like to get an idea of who we are, please join us as our guest for any of our meetings. To determine eligibility please visit our eligibility page. Please note, you are eligible to become a member of the Auxiliary if you are a mother, wife, daughter, sister, grand-daughter, great-grand-daughter, or grandmother of members of The American Legion, and deceased veterans who served in the United States Armed Forces during the listed war eras. Sons of the American Legion members include males of all ages whose parents or grandparents served in the U.S. military and were eligible for American Legion membership.
Contact us today to attend one of our events, be our guest or sign up to become a member! We look forward to meeting you.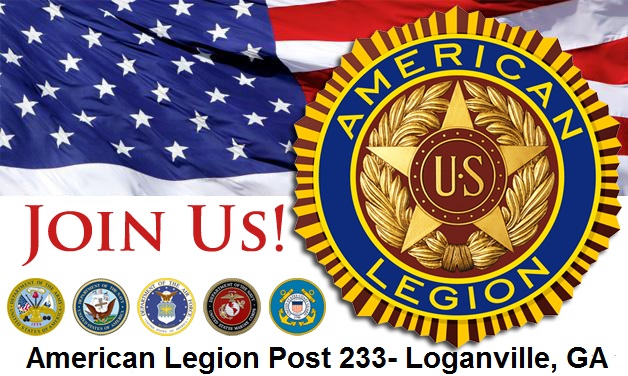 Recent Photos from the Post and our Members
Visit our Flickr feed to see more…